Poate
Poate cineva acolo sus ne iubește
Și să ne salveze va ce tot ce poate
Poate nebunia asta se oprește
Și lumea e salvată de la moarte!
Acum trăim visând la libertate,
Acea libertate de care se vorbește,
Poate cineva de sus ne privește
Și ne ajută să mergem mai departe!
Și dacă nu, ce putem face oare?
Cum vom putea trăi în cele ce-or să vină,
Cum vom putea trăi fără lumină,
Lumina cu care se naște fiecare,
Ce înalță sufletul și-l face să zboare,
Spre-a fi îmbrățișat de conștiința divină?
---
Category: Love poems
All author's poems: Nicu Hăloiu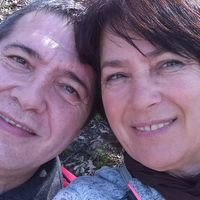 Date of posting: 4 ноября 2022
Views: 161
Log in and comment!
Poems in the same category